Cyguard®
Next-Gen SIEM
Complete Security Information & Event Management with
User & Entity Behavior Analytics and Machine Learning.
In an evolving cybersecurity landscape where technology is generating more data than ever and cybercriminals are upping their game and attack methods.
Yesterday's SIEM technologies are not keeping pace with today's evolving cyber threats. Increasingly complex business environments and advanced technologies have led to the development of next-generation security solutions. Digital Hands' CyGuard Next-Generation SIEM combines user and entity behavior analytics (UEBA) and security incident response into a complete, end-to-end security operations platform. This solution improves your security visibility and actionability via dynamic machine learning-based alerts.
MAXIMIZE YOUR SECURITY INVESTMENTS BY CONSOLIDATING SECURITY DATA
ACCURATELY DETECT ADVANCED THREATS
REDUCED RESPONSE TIME AND RESOURCES
INCREASED PROTECTION FROM CYBER ATTACKS
IMPROVED COMPLIANCE REPORTING
24/7 REAL-TIME MONITORING
Real-Time Data Aggregation
CyGuard® Next-Gen SIEM aggregates massive volumes of real-time data from a wide range of different log sources, more data than most SIEMs will ever see and we do this because we can handle the volumes. Our next-gen SIEM applies its patented machine learning algorithms to that data to detect advanced threats. With artificial intelligence-based automation, it delivers automated security incidents response capabilities to rapidly remediate advanced malware, phishing and insider cybersecurity threats.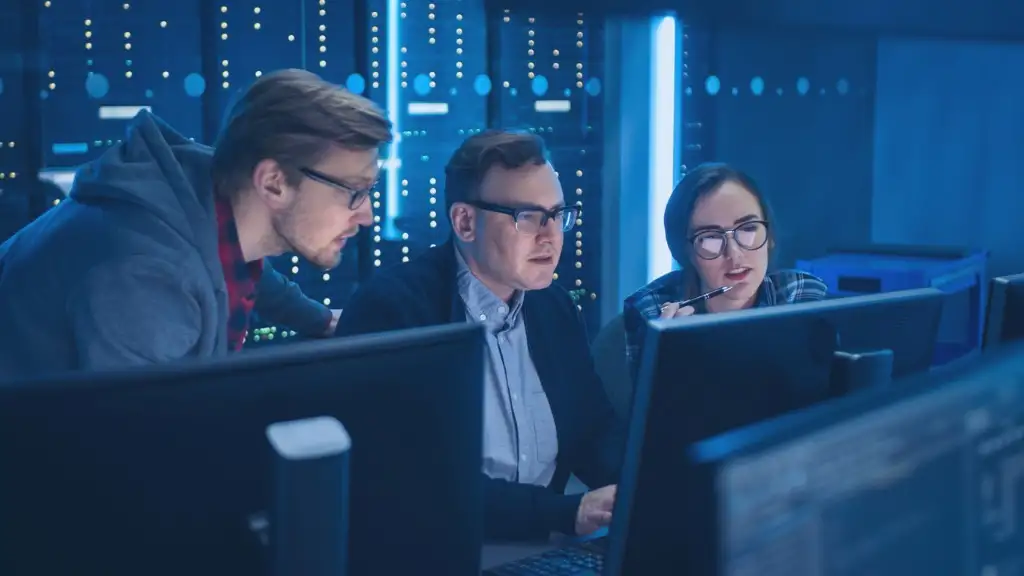 Comprehensive Risk Profiles
CyGuard® can build a comprehensive identity and risk profile for all of the entities (users, endpoints, servers, and applications) in your environment and enrich that data with entity context information like geo-location and threat intelligence. CyGuard® Next-Gen SIEM builds up an accurate baseline of 'normal' behavior so that it can detect any deviations from those normal patterns.
Collaboration Across Multiple Teams
Featuring built-in customizable incident playbooks integrated into our SOAR platform and automated remediation actions that dramatically speed up the incident response time, CyGuard® Next-Gen SIEM enables thorough incident management and workflow capabilities that allow multiple teams to collaborate on remediation and incident investigation workflows.
CyGuard® Next-Generation SIEM consumes massive amounts of data and leverages machine learning to detect advanced threats and insider threats.
CyGuard enables automated incident response capabilities to deliver machine speed incident remediation.
UEBA enables the continuous collection of user and entity behavior (endpoints, servers, routers) and forms a baseline.
This enables the analysis and comparison of any deviations from normal patterns and the detection of potentially malicious activity which is behaving outside of the norm.
Proprietary and patented machine learning algorithms build context by applying a risk profile for all entities in the environment (users and applications).
Learns from security event data to accurately detect advanced and insider threats.
Deploy a cloud-native, next-generation SIEM that integrates with all popular enterprise and cloud services and applications.
Including but not limited to Microsoft Office 365, Box, Workday, AWS, GitHub, Salesforce, SAP, Windchill, Azure, Google Apps, and more for complete cloud visibility.
How does it work?
"The CyGuard® Next-Gen SIEM platform is a tremendous force multiplier for teams of cybersecurity analysts who are typically struggling beneath the weight of huge amounts of security alerts. Its artificial intelligence and machine learning capability leverages advanced user and entity behavior analytics to triage and make sense of security events and let the analysts know which ones they need to urgently focus on in real-time. This is a revolutionary capability that helps put defenders back in the game."
-Vince Rocca, Digital Hands CIO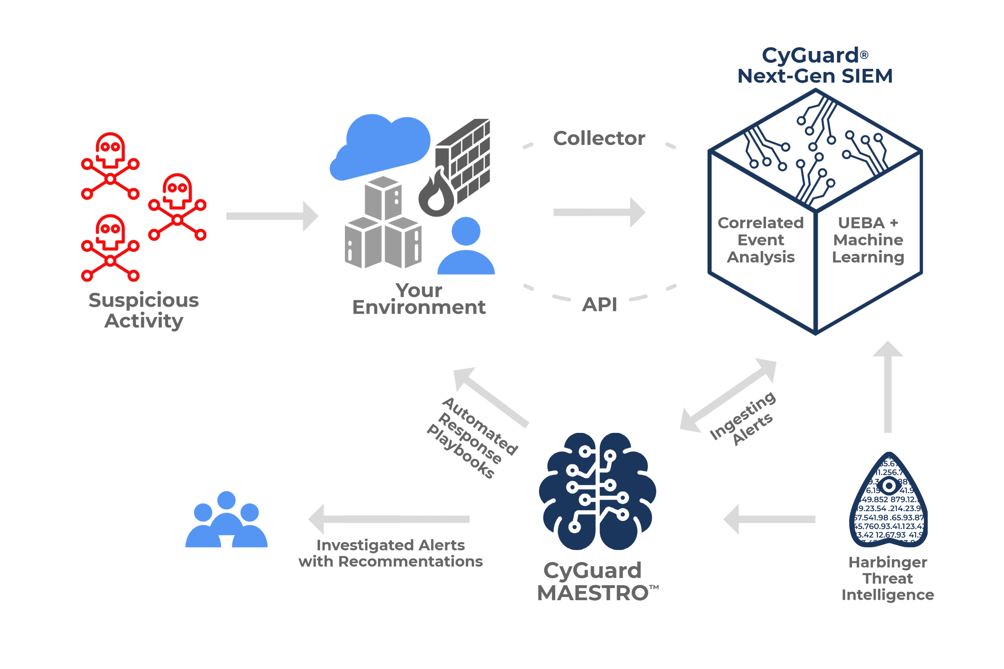 CyGuard Maestro™
CyGuard Maestro™ is the centerpiece of our composable security model and the beating heart of our security operations platforms. We've designed world-class cybersecurity automation to connect each piece and every network in any cybersecurity ecosystem.
CyGuard Maestro™ dramatically speeds up our incident response time and orchestrates our response team and resources, which lets us ruthlessly mitigate cyber threats before they begin to represent a real problem.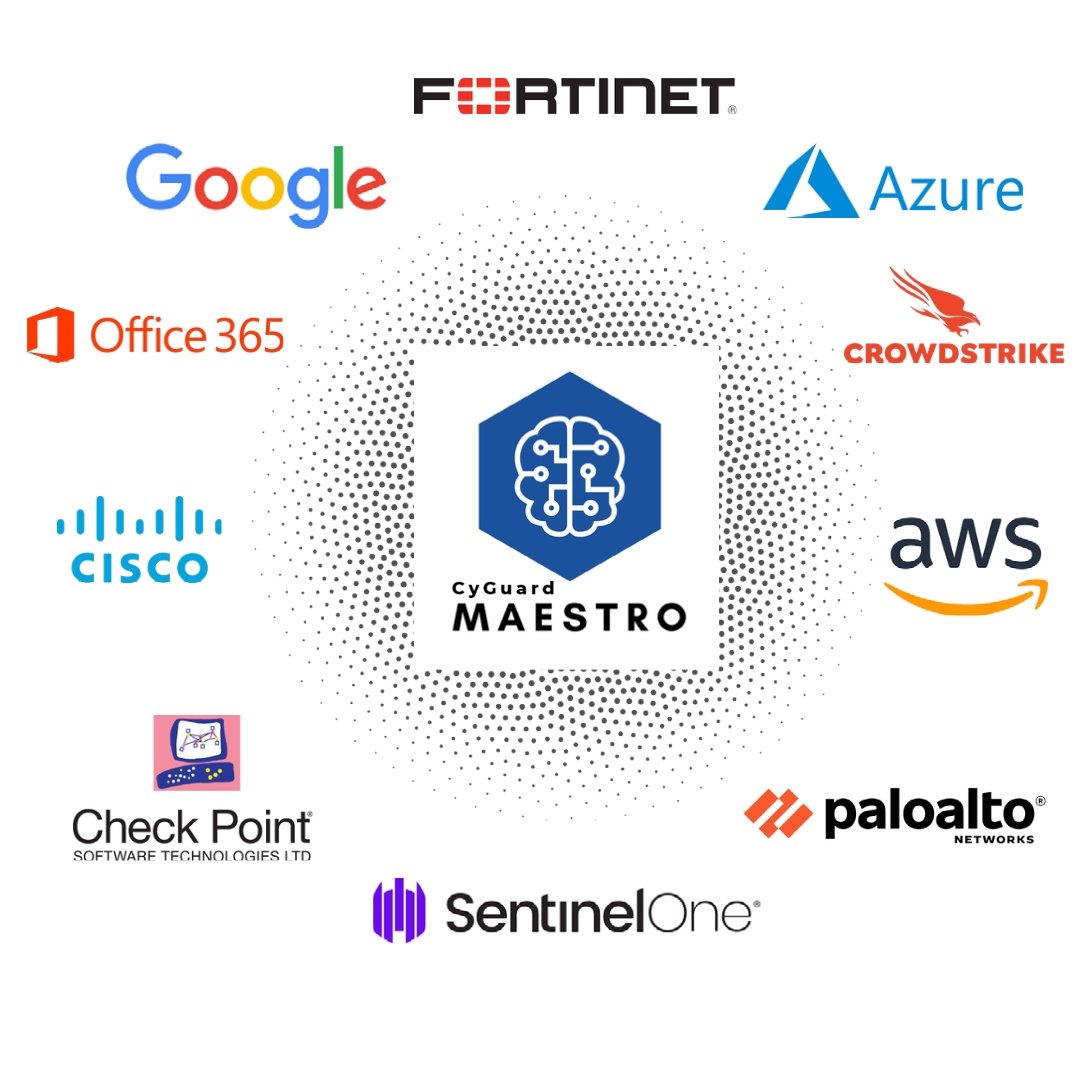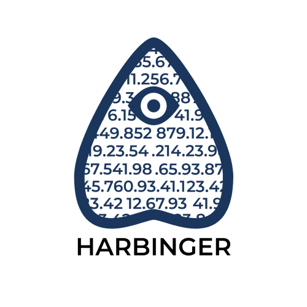 Harbinger Threat Intelligence
Harbinger is a highly evolved multi-source threat intelligence engine built by Digital Hands. We use premium, ISAC, and open sources to curate the latest and most advanced threat intel which auto integrates into our SIEM services through CyGuard MAESTRO.
Harbinger is included in all Digital Hands CyGuard services enabling your organization to augment its own threat intelligence feed and stay ahead of every threat.
Managed SIEM Services
Digital Hands Composable Security Model allows you to Flex More. Leverage our team's twenty years of experience and deliberate customer experience to manage your existing technology investments. Using CyGuard Maestro™ integrations to provide a single interface for our analysts to investigate, contain and respond quickly to identified threats.
Support includes Securonix, FortiSIEM, Alienvault, Splunk, QRadar, and more.
24/7/365 SECURITY EVENT MANAGEMENT
EXPERT MANAGEMENT AND SECURITY RULE TUNING REDUCE DETECTION TIME
FULL SECURITY INCIDENT ANALYSIS AND RESPONSE
SUPERIOR PROTECTION FROM CYBER ATTACKS
MAXIMUM RETURN ON YOUR INVESTMENT
MULTI SOURCE THREAT INTELLIGENCE
Let's Talk SIEM
We're here to help! Fill out the form or schedule time with a security expert below.