An Artificially Intelligent SIEM That Responds To Strange Behavior and Learns From It
CyGuard® Next-Gen SIEM
Protect Your Business Against Advanced Cyber Threats
In an evolving cybersecurity landscape where technology is generating more data than ever and cybercriminals are upping their game and attack methods.
A forward-thinking security information and event monitoring (SIEM) capability is an essential tool for any cyber defense team. Traditional SIEM platforms struggle to scale into the cloud and fail to keep up with advanced threats. Their weak rules and search-based detection techniques make the evolution of SIEM into a next-generation capability necessary to keep ahead of the latest attack methods.
This is where CyGuard® Next-Gen SIEM steps up to the plate and paves the way. It leverages artificial intelligence and algorithmic machine learning to dramatically improve SIEM capabilities. CyGuard® Next-Gen SIEM combines log management, user and entity behavior analytics (UEBA), and automated security incident response capabilities into a powerful next-generation end-to-end security operations platform.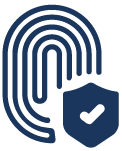 Powered by Artificial Intelligence
The CyGuard® Next-Generation SIEM consumes massive amounts of data and leverages artificial intelligence (AI) to detect advanced threats and insider threats. CyGuard enables automated incident response capabilities to deliver lightning-fast incident remediation.

360° UEBA Analytical Awareness
UEBA enables the continuous collection of user and entity behavior (endpoints, servers, routers) and forms a baseline allowing it to analyze and compare any deviations from normal patterns and detect potentially malicious activity which is behaving outside of the norm.

Continuous Machine Learning
Proprietary and patented machine learning algorithms build context by applying a risk profile for all entities in the environment (users and applications). Learns from security event data to accurately detect advanced and insider threats.
Cloud-Native Visibility
Deploy a cloud-native, next-generation SIEM that integrates with all popular enterprise and cloud services and applications including Office 365, Box, Workday, AWS, GitHub, Salesforce, SAP, Windchill, Azure, Google Apps, and more for complete cloud visibility.
Real-Time Data Aggregation
CyGuard® Next-Gen SIEM aggregates massive volumes of real-time data from a wide range of different log sources, more data than most SIEMs will ever see and we do this because we can handle the volumes. Our next-gen SIEM applies its patented machine learning algorithms to that data to detect advanced threats. With artificial intelligence-based automation, it delivers automated security incidents response capabilities to rapidly remediate advanced malware, phishing and insider cybersecurity threats.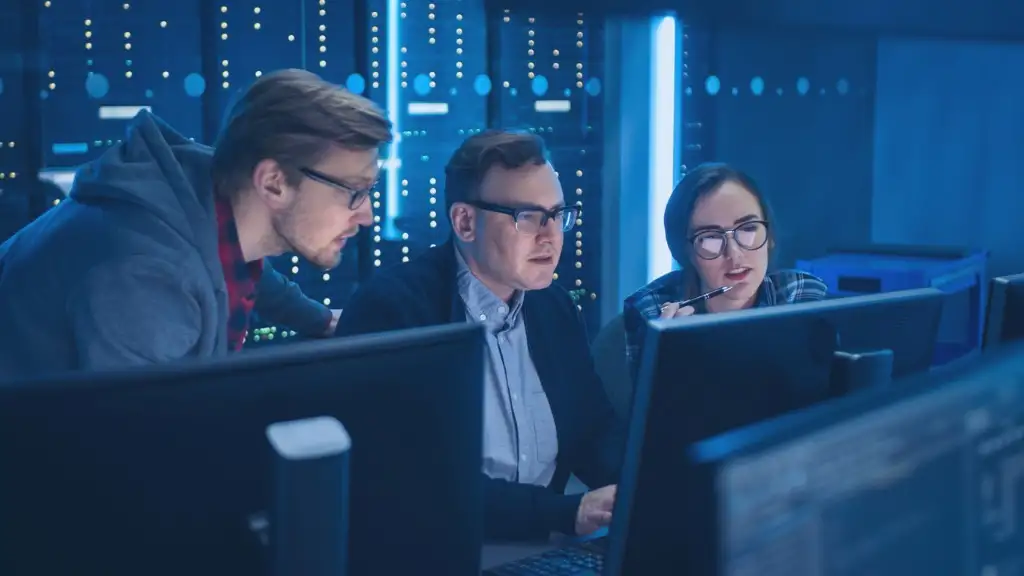 Comprehensive Risk Profiles
CyGuard® can build a comprehensive identity and risk profile for all of the entities (users, endpoints, servers, and applications) in your environment and enrich that data with entity context information like geo-location and threat intelligence. CyGuard® Next-Gen SIEM builds up an accurate baseline of 'normal' behavior so that it can detect any deviations from those normal patterns.
Collaboration Across Multiple Teams
Featuring built-in customizable incident playbooks integrated into our SOAR platform and automated remediation actions that dramatically speed up the incident response time, CyGuard® Next-Gen SIEM enables thorough incident management and workflow capabilities that allow multiple teams to collaborate on remediation and incident investigation workflows.
"The CyGuard® Next-Gen SIEM platform is a tremendous force multiplier for teams of cybersecurity analysts who are typically struggling beneath the weight of huge amounts of security alerts. Its artificial intelligence and machine learning capability leverages advanced user and entity behavior analytics to triage and make sense of security events and let the analysts know which ones they need to urgently focus on in real-time. This is a revolutionary capability that helps put defenders back in the game."
– Vince Rocca, CIO
Wicked Fast Threat Hunting
CyGuard® Next-Gen SIEM provides you with wickedly fast threat hunting capabilities that leverage UEBA, AI and machine learning to quickly detect advanced malware, phishingand insider cybersecurity threats before those threats can become full-blown cybersecurity incidents.
Identity & Risk Profiling
CyGuard® Next-Gen SIEM rapidly builds up a comprehensive identity and risk profile for all of the users, endpoints, servers, routers, and applications in your environment. It's the best way to build up a baseline that it can leverage for advanced analysis.
Entity Context Enrichment
CyGuard® Next-Gen SIEM actively enriches security events in real-time with entity context made up of asset information, existing entity data, threat intelligence, and geo-location. Your cybersecurity analysts get a context-rich analysis of security events.
Fast, Accurate & Actionable
A built-in investigation workbench enables teams to quickly expand upon incident investigation by pivoting on anomalous entities and correlating activities and events. Built-in customizable playbooks and SOAR integration enables automated remediation actions to cut down on response times.