CyGuard® EDR
Enhanced Endpoint Detection and Response Powered by
CyGuard Maestro™

.

Get There First

with Ransomware Protection.
Enterprise security teams face an onslaught of rapidly evolving threats.
Digital Hands' CyGuard® EDR delivers superior threat detection and ruthlessly effective response.
Safeguard your organization with AI-based protection and autonomous response at machine speed. Get there first with the only solution powered by CyGuard Maestro™ and backed by Digital Hands' security analysts.
Powered by:
Highly Adaptable Security Solutions

Reduced Response Time and Resources

Rapid Deployment and Implementation

Increased Protection From Future Attacks

Complete Root-Cause Visibility
CyGuard Maestro™ Powered Real-Time Detection and Response - Repels complex threats without human involvement

Multi-source High-Confidence Threat Intelligence - Combines proprietary sources and leading
third party data for deep insights

Algorithmic Learning - Adapts guided response to malware and ransomware

Device Control - Locks down USB or external hard drive usage

Zero Day Countermeasures - Neutralizes novel malware by reverting a system to its original state within moments of detection
Network Isolation at Machine Speed - Quarantines affected regions to minimize service interruptions

Continuous Threat Hunting - Empowers SOC resources with automated rules for proactive hunting

Cloud-Based Analytics - Diagnoses endpoint health and real-time threat levels

Application Control - Protects your infrastructure by regulating software installations

Automatic Rogue System Detection - Immediately isolate communications from affected networks. Deploys CyGuard® EDR without third-party remote software management platforms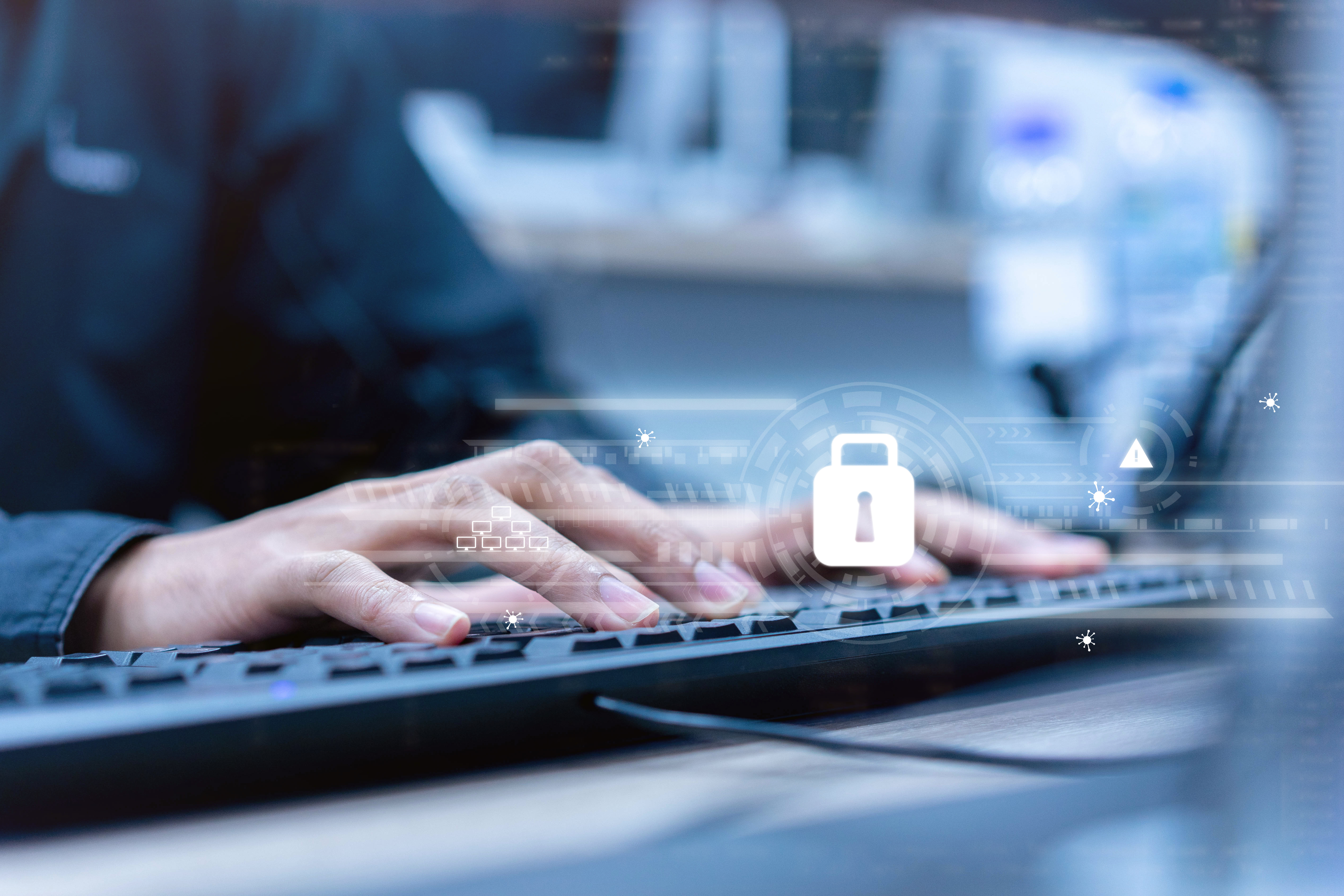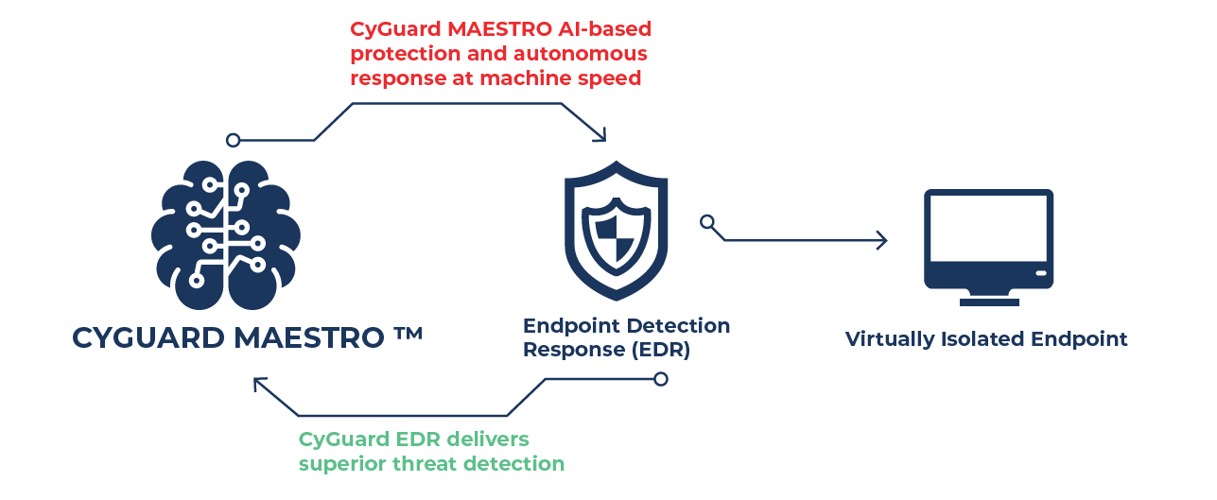 CyGuard Maestro™
Digital Hands CyGuard Maestro™ is the centerpiece of our composable security model and the beating heart of our security operations platforms. We've designed world-class cybersecurity automation to connect each piece and every network in any cybersecurity ecosystem. CyGuard Maestro™ dramatically speeds up our incident response time and orchestrates our response team and resources, which lets us ruthlessly mitigate cyber threats before they begin to represent a real problem.