Cyguard
SecureShield
Unbeatable Cybersecurity to Protect Your Business
Your Bottom Line, In Safe Digital Hands
Digital Hands CyGuard SecureShield™ is our comprehensive security offering, powered by our Get There First™ methodology. A complete cybersecurity solution supported by our SOC to offer complete visibility in one dashboard.
Take advantage of expert defense planning, complete coverage, threat remediation, and containment, all at a price that fits your budget. Trust SecureShield™ so you can get back to your business.
All-inclusive pricing
SecureShield™ is designed to stay within your budget. We don't charge you for additional tools, licenses, actions, or hardware, so your security is completely taken care of for just one monthly fee.
24x7x365 Eyes on Glass
When a breach happens, the first four hours are critical. Don't get left with a support team you can't reach — enjoy expert support from our team of security specialists, there to help you every step of the way.
Immediate Response and Isolation
Our goal is to isolate and control any breaches within minutes. CyGuard SecureShield™ provides complete visibility into potential threats and expert remediation and containment.
Best in Class Security Technology
A Complete Cybersecurity-as-a-Service Solution
Leave it to us. With round-the-clock support, market-leading technologies, and just one inclusive price, enjoy peace of mind with sophisticated protection.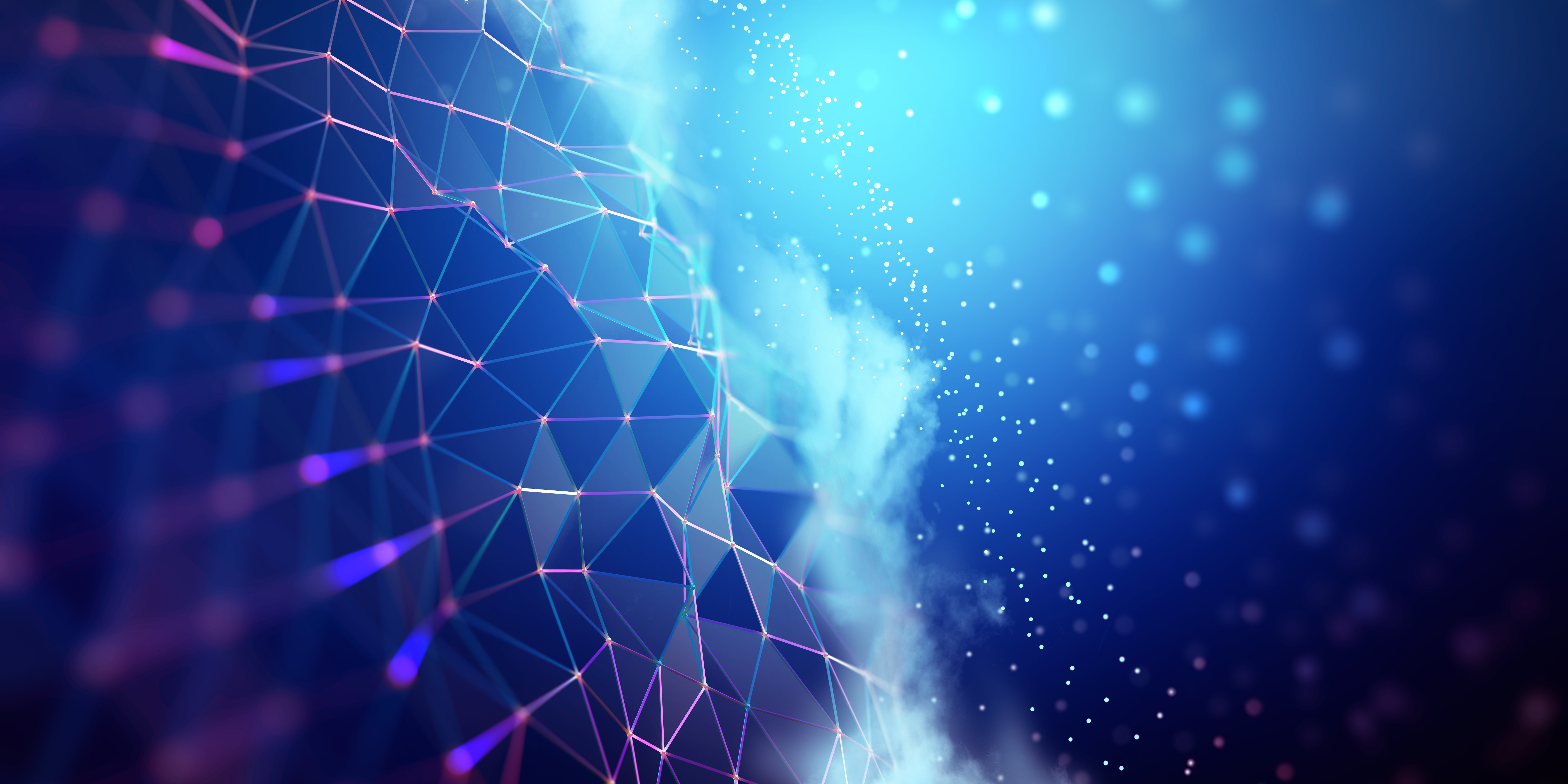 Our complete technology solution
You won't find another package as comprehensive as this for the same price. Our industry-beating CyGuard SecureShield™ includes a range of technologies to keep your business safe, plus our expert consultancy to help you make the most of security.
With SecureShield™, all tech licenses are included in your monthly fee, plus we'll help you set them up.
Got questions? Our expert consultants are here to help, and with SecureShield™ you'll have access to them any time.
Not just the tech: SecureShield™ includes comprehensive threat response and identification. You'll never be left on your own.
Make the Move to Reliable, Proven Security
Don't settle for a false sense of security. Upgrade to a solution that provides reliable and proven protection for your business. With SecureShield you can rest assured that your business is protected against cyber threats.
We Have Your Back
Our team of experts is always on the job 24/7/365. Continuous monitoring and expert defense provides complete protection for your business. Trust us to have your back.
The Need for Speed
Digital Hands security experts and our CyGuard Maestro platform, work seamlessly together to neutralize threats before they cause harm.
Stay Ahead of the Latest Threats
CyGuard Harbinger gives our security experts the real-time information and context they need to quickly and effectively detect, investigate, and mitigate potential threats in your environment.
Full Security Coverage
We ingest seamlessly alerts from your endpoint, firewall, email, cloud services and other security tools in your environment. Our proactive protection scans your network for vulnerabilities and blocks threats at the firewall.
How Does it Work?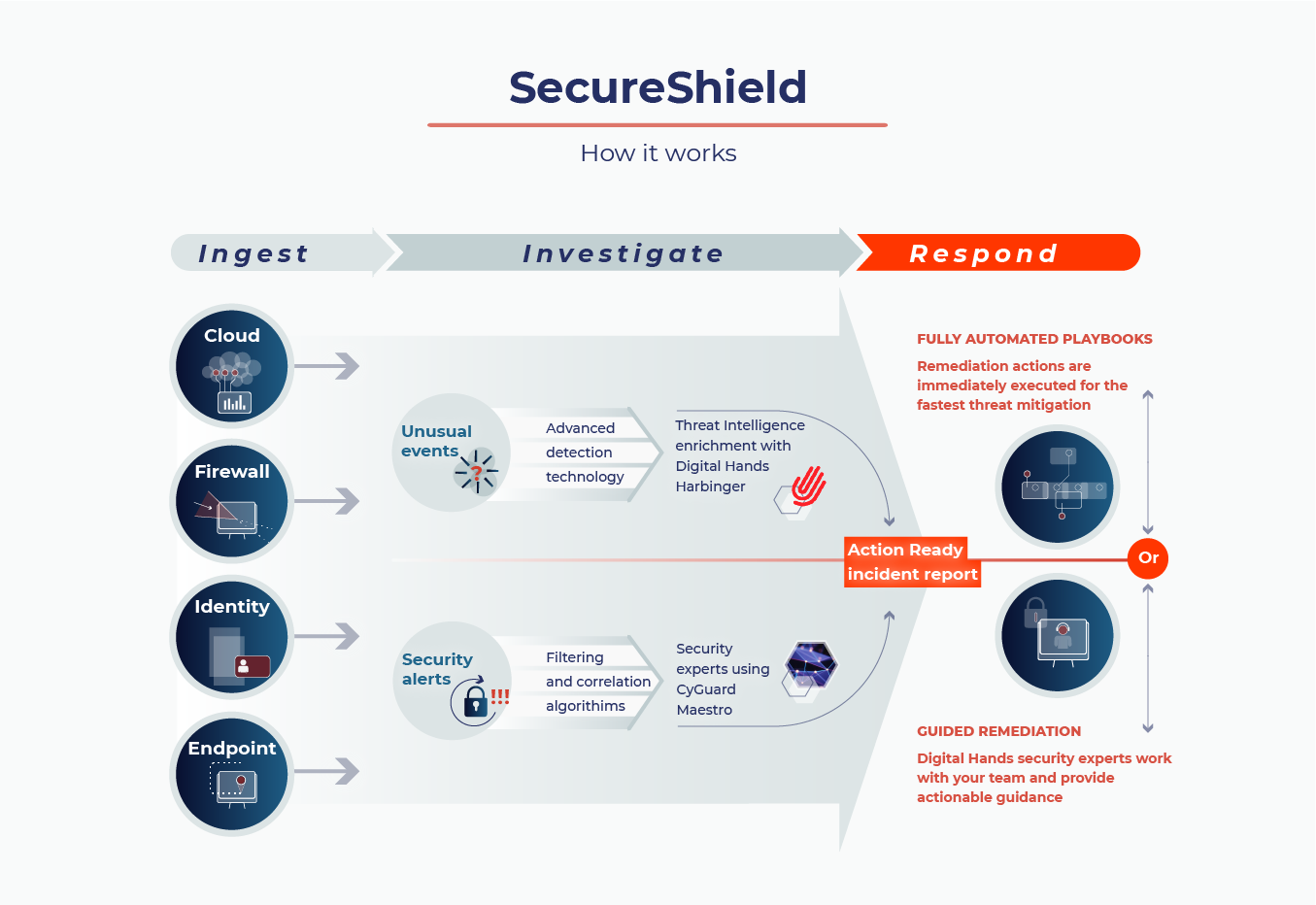 With SecureShield, we don't just provide visibility into potential threats – we also take action to neutralize them. Our cutting-edge technology automates response actions, so threats are neutralized before they can cause harm. With our automated response capabilities, you'll never have to worry about manual intervention slowing down your defense. And with our team of security experts overseeing every automated response, you can be confident that your business is protected by both advanced technology and expert defense.
Upgrade to SecureShield today and enjoy the peace of mind that comes with a complete security solution that protects your business from ransomware, data breaches, and other threats.
Your Next Steps To SecureShield
We know every business is different. That's why SecureShield™ begins with a personalized discovery call.

In the call, one of our expert security team will discuss your current solution and understand your business' needs. Then, we'll help you create a bespoke package to fit your requirements and your budget. No pressure, no sales, just our security expertise.

Take advantage of our cybersecurity knowledge now, and safeguard the future of your business with SecureShield™.