Whitepaper
Cyber Risks and Board Liabilities: Guidance for Board of Directors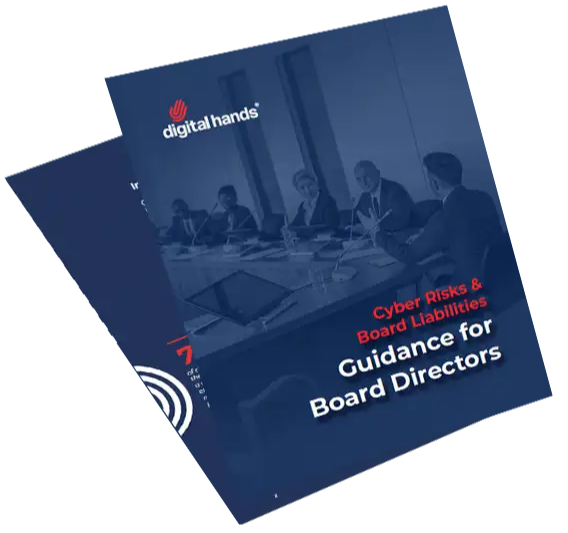 Now more than ever members of a board of directors share the responsibility of providing oversight of their business's cyber risks and cybersecurity efforts.

As BODs' cybersecurity responsibilities become clearer in the eyes of the law, it is likely that BODs could face the possibility of personal liability should a breach happen. In this paper, we address how board directors can minimize cybersecurity risks to themselves and their organizations.

Read Cyber Risks and Board Liabilities to learn about:

Real life scenarios
Your fiduciary duties
Our top recommendations for minimizing personal liability
Download our whitepaper now!