Playbook
A Cybersecurity Playbook for Hospitals
How to Prevent and Respond to Ransomware Attacks: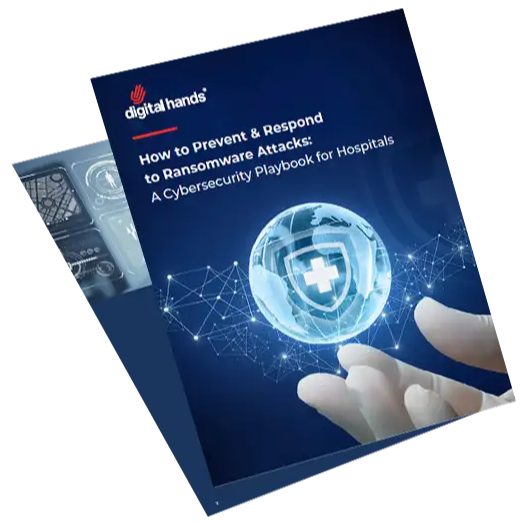 RANSOMWARE ATTACKS ARE THE NEW NORM

The frequency of cyberattacks on healthcare institutions increases each year, but the COVID-19 pandemic and resulting expansion of telehealth services have made hospitals even more attractive prey for cybercriminals who know providers are not only willing to pay, but pay quickly, to recover from incidents that disrupt patient care.

As demands become increasingly extortionate, with ransoms amounting to hundreds of thousands of dollars, it's critical to understand how to prevent, detect, and respond to ransomware incidents with the least amount of risk to operability.

In this playbook, we'll cover the actions you can take to improve the cybersecurity posture at your healthcare organization, including:

- Strategies to prevent a cyberattack
- Top tools and technology to prevent ransomware
- Breakdown of what to do in after an attack

Download the Playbook Today!