Digital Hands is here to make your life easier.
We work with the technology you're already using, with the vendors you're already doing business with, along with the top security product manufacturers to provide you with options. This is known as being vendor neutral, and it's the ideal way to integrate the tools and tech you've already invested in.

We work together with our clients to provide composable enterprise-grade cybersecurity solutions which provide you with best-in-class CyGuard® services that work in conjunction with your current investments and preferred technology vendors.
We also offer additional services above and beyond competitors:
Our engagement model delivers rapid security value to our customers
We provide guidance on how to prevent threats from happening again.
Fast and accurate service onboarding methodology.
We deliver a less costly setup, with no need to rip and replace your current solutions.
Co-Managed Service option means you are maintaining control of your investments.
We bring a full suite of stackable, composable security solutions.
We secure organizations of all sizes with enterprise-grade security solutions.
Our Engagement Model: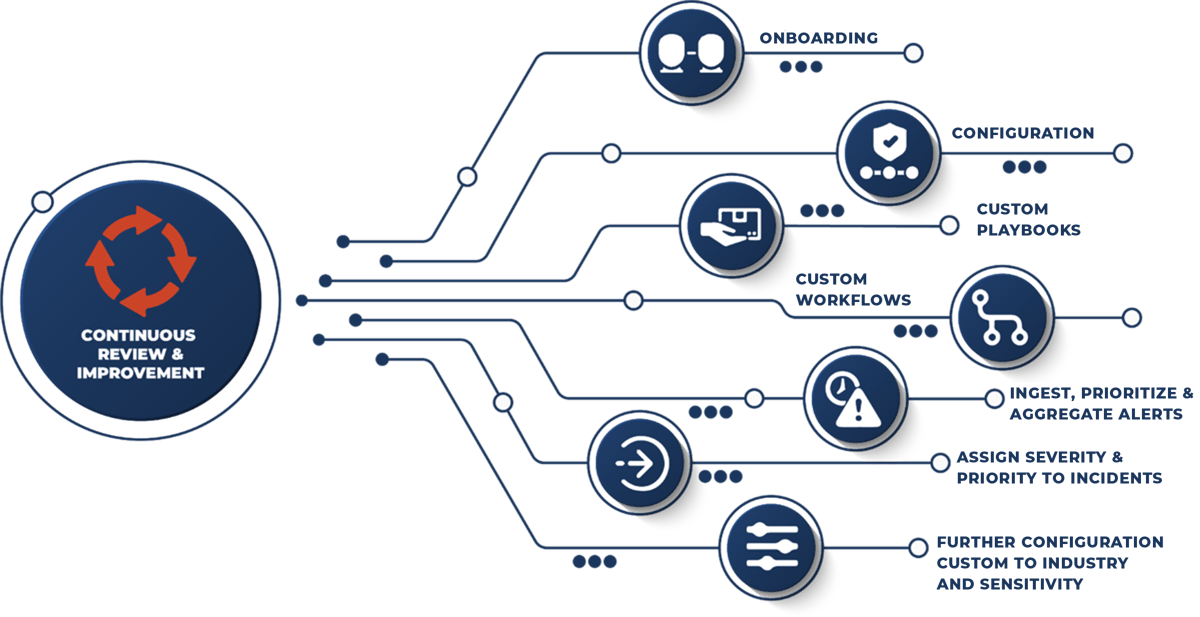 Ready to Get Started?
We're here to help! Fill out the form or schedule time on your calendar below: